Outdoor Kitchens And Grills
 - Give Them a Product and Experience They Can Be Proud Of - 
An outdoor kitchen is a desirable addition to any Myrtle Beach area household and something that can significantly increase not only the value of your home but the enjoyment you get from your outdoor living area during the Spring, Summer, and Fall months.

Building a kitchen outside your home starts with a realistic wish list from the client and careful planning by the landscape architect. At this juncture, function and aesthetics are united into one which becomes the ingredients for a successful space that allows for both culinary necessities while providing for a unique dining and entertaining experience.

Art Work Masonry in Murrells Inlet will integrate the necessary details of the utilities & appliances for a seamless installation. Special considerations will be given to architectural control and circulation to and from the space to optimize function.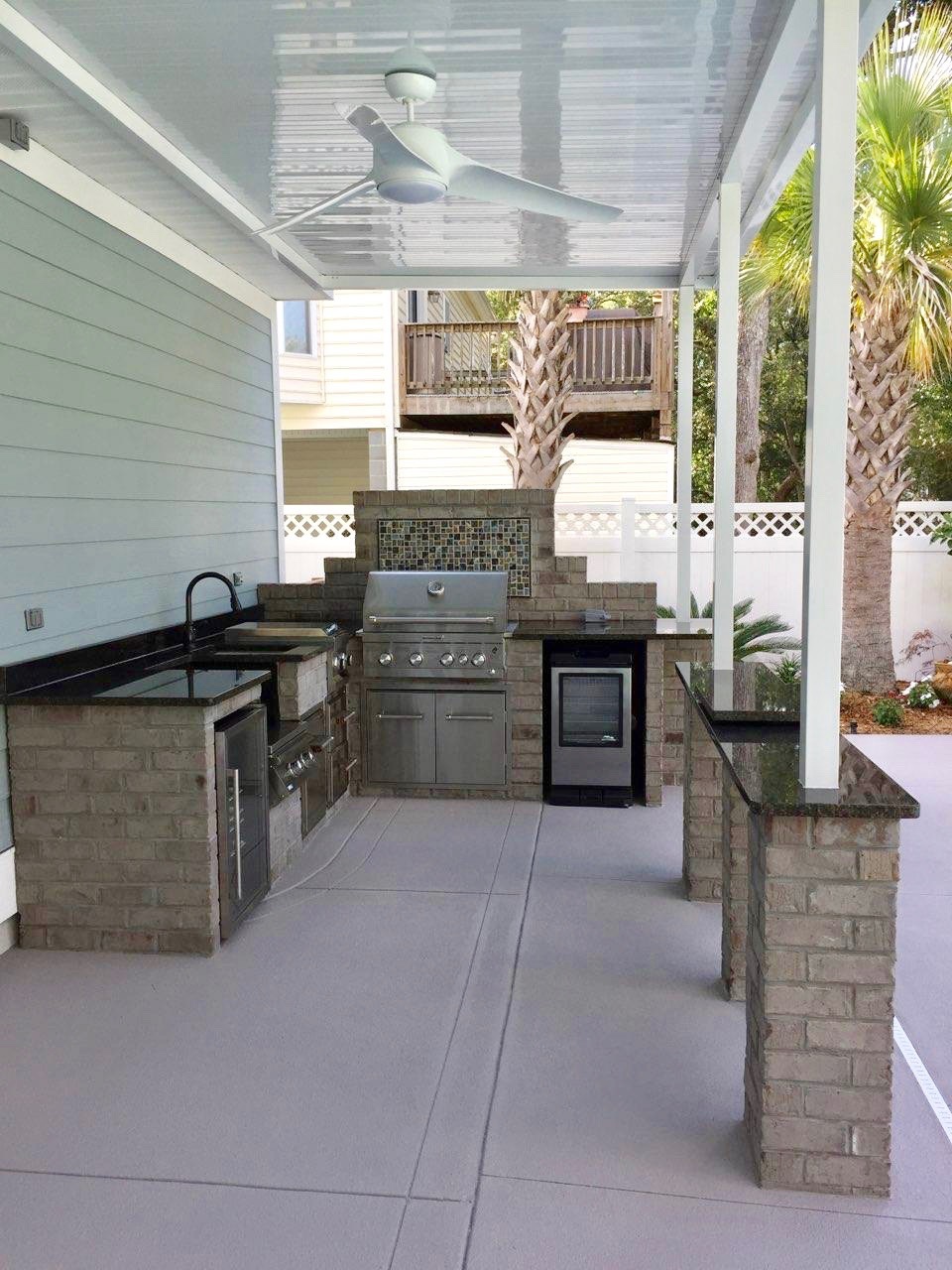 Whether you're a grill master or just a person who loves to cook, why not take your Myrtle Beach outdoor cooking experience to the next level?
Art Work Masonry offers a wide range of outdoor living services to create the ultimate outdoor retreat. Contact us for your outdoor kitchens, outdoor fireplace, patio and more.